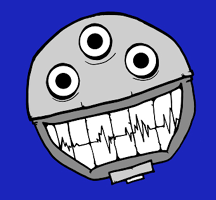 Hey everybody. Stephen Ignoramus here and welcome to Call Me, Ignorant. So pleased you could be with us. Call Me, Ignorant is a live conversation show. Whether with an interesting content creator, an expert in a field, a controversial figure or with a fellow human being trying to spread a message, Call Me Ignorant will try to solve the problems of the world, conversationally speaking.
With me on the program today is Michael Autery. Michael appeared on the show back on Episode 8. He is an active duty United States Naval Officer and the creator of the Unalienable podcast, where he explores modern political issues through the lens of the United States constitution. I've been a fan of this podcast for over a year now and it is a wonderful source for information about American history and civics. He is here today to talk about 2nd Amendment, gun rights and the constitution. You can find his information linked below along with his first appearance on the program.
Unalianable Podcast's youtube channel:
https://www.youtube.com/channel/UC3-X-WVrnXEmHgs1hw8vz4Q
Find "Unalienable" on most podcast platforms.
Michael's "Best Pro Gun Argument Ever" video series:
Michael on Twitter: https://twitter.com/MichaelAutery
Michael's first appearance on Call Me Ignorant: https://www.youtube.com/watch?v=0HEKRRIFhZk